10 Years Urban Beautician from eer on Vimeo.
LATEST PROJECT: Mail Polish at ISEA 2016, Hong Kong
May 17th 2016, 2pm
The Urban Beautician tries to improve neglected details in our urban environment with interventions in public space and performances to camera. Since more then a decade she takes care of things no one else does. In Hong Kong, her attempt differs slightly as she looks after a recently much discussed issue: the royal insignia on the islands' letter boxes.
[read more…]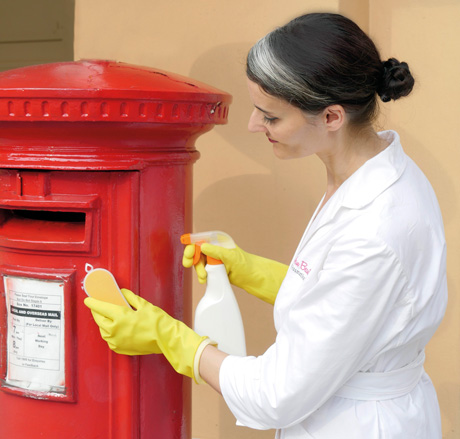 Urbanbeautician_Mail_Polish
Please see PDF above
for more details or
http://eer.de/download/Urbanbeautician_Mail_Polish.pdf
FLIP YOUR WIG | RUST-A-BUST | LEAF GLOSS | VOLUME CONTROL | HALF THE HEAVENS |
L'AIR DU PONT | BUTTON DEPRESSION | SHADOW REFLEX | HEEL APPEAL | MAIL POLISH